Name:
Bridget Nicole White
Gender:
Female
Age:
17
Description:
Bridget has dark brown hair that goes a little past her shoulders and striking, beautiful blue/green eyes. She is about 5'6, with a slim, athletic build.
History:
When she was just a baby, her parents were stationed here to help fight demons in the city. They trained her at home from a very young age, and Bridget came to be one of the most intelligent and talented Shadowhunters in her generation. Her parents taught her how to read when she was 3, and by 9 she had the entire Gray Book memorized, including all the runes inside. She frequently went on missions with her parents, and helped them a great deal.
When she was 12, her birthday gift was a small, orange and white intelligent kitten, bewitched by a Warlock so that she will never grow, never die. Bridget fell in love with her kitten, and named her Peaches.
After that, her parents began to leave her home alone for a few days at a time while they would travel, hunting demons. It took her several months to get used to the loneliness, but she still loved her parents all the same, and would welcome them home happily.
When she was 15, her parents let her start going to hunt demons by herself, and she'd come home, overjoyed with success, to a commonly empty house. Her training continued though, without her parents most of the time, and Bridget learned a lot on her own.
A few days ago, she returned home, blood and other disgusting things covering her body, to find a note from her parents, saying that they had gone back to Idris for a week, and that they were sorry they didn't get to say goodbye. Not even thirty minutes later, the phone rang, and Bridget sprinted to pick it up.
An important official was on the other end, informing her that her parents had been killed by a Greater Demon on their way to Idris. The official told her they would relocate her to another relative in a few days, and until then she was supposed to sit tight.
The next phone call was one she expected, had sat by the phone and waited for. A different official, but with the same superior tone of voice, told her that she had no known relatives to go to, and would be expected to move into the Institute within the next few days.
She has packed up her clothes, weapons, and other small things in a large suitcase. Bridget put it off as long as possible, but now it is the night before she is expected to move, and she has no other choice. Bridget is unwillingly heading off to the Institute.
Personality:
Bridget is strong and independent. She hates asking for help and prefers suffering in silence. She is pretty closed off and distant, but is always polite.
Likes:
Killing demons, reading, time with her parents, her kitten
Dislikes:
Being told what to do, large crowds, not being in control
Weapon of Choice:
Although experienced with all weapons, her favorite is the
chakram
, the flying disk.
Relationship Status; With who:
Single
Picture: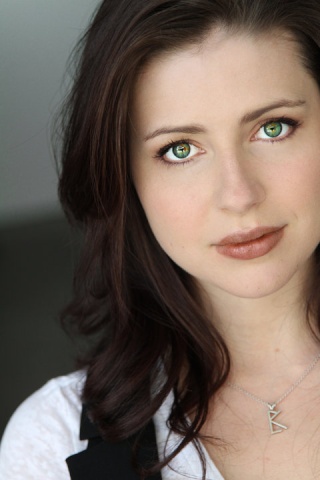 Other:
Her kitten, Peaches