Name:
Esmeralda. She doesn't remember her last name and so chooses to go without it.
Gender:
Female
Appearance Age:
19-23
True Age:
Just under 600
Description:
Esmeralda has light blonde hair that is quite wavy. It goes down to her hip blades before being abruptly cut off. Esmeralda has deer antlers sprouting from the top of her head, she usually keeps these filed down and uses birch twigs adorned with light pink blossoms in their place. Esmeralda uses the blossoms petals to decorate her hair, using magic to keep them in place. She has light coloured deers ears roughly an inch in front of her antler nubs. She has light skin that is freckled on the tops of her shoulders, across the bridge of her nose and on her hips. Her nose is flat and velvety, like that of a deer, it is a snowy white, gradually becoming darker until it reaches her usual tan skin colour. She has legs resembling a deer that 'fade; into human legs the further up they go before being completely human just above the knee. However, the fur at the backs of her legs keeps going up, gradually coming to a point at her tail bone where a small tail has sprouted. Esmeralda usually wears light, spring peach colour dresses that are generally floor length. This is so that she can hide her 'deformities' without a glamor. Esmeralda is around 6 ft tall and quite thin and lanky. Esmeralda has does like brown eyes that appear slightly too big for her face. She has short dark lashes framing them.
History:
Esmeralda was born to a peasant family in England in the late 16th century.  She was quickly discarded by the side of the road when her form was seen. She was then taken in by the local Institute and raised there, it was noted that she had bad social skills and a love of spinning her toys. Esmerelda had and always will have a small constricted amount of interests.  She was tutored by the Silent Brothers in the way of magic before being allowed to strike out on her own. She made most of her money during her early years by helping cure livestock of ailments and help the plants grow. When the local church heard of her witch like powers, she was forced to hide out in the woods for a century or so. By the time she had managed to escape from her pursuers, most of the people she had know had died. She moved on from town to town before eventually settling in New York. The rest of her time is a blur of parties and work, the former often distressing her due to the loud noises and over stimulation. It would be another few centuries before she would be diagnosed with Aspergers.
Personality:
Esmeralda is soft spoken and often hangs about in the quietest room of parties. She cannot socialize the way a 'normal' person was as she cannot pick up social cues such as when people are bored or tired of her talking and she often interprets things too literally. She is an introvert as she finds socialization very draining but love to have a few close friends around her. Esmeralda has a tendency to get stressed easily when there is too much sensory input, over the years she has learned to move away from the sound or situation causing her discomfort.
Likes:
Esmeralda has interests in magic, science and pop culture TV shows. She also enjoys fashion to an extent.
Dislikes:
Esmeralda hates creepy men who think it's okay to whistle at her etc. She has little to no tolerance for children and loud noise.
Special Ability:
Shape shifting into a deer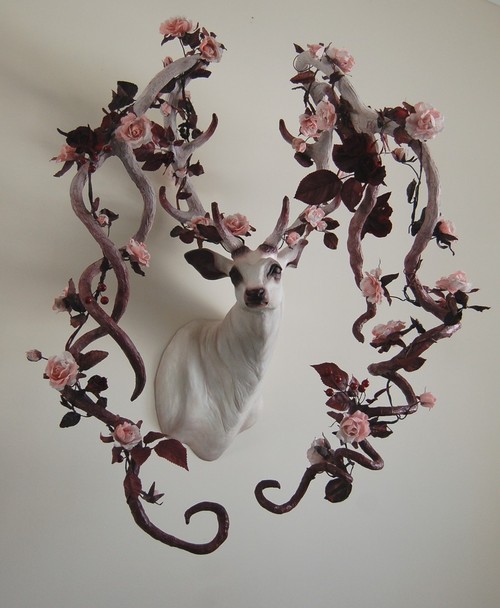 Relationship Status; With who:
Single. Is Gay.
Picture:

Sorry that it's not in colour, I can never colour things well! I can add links to her clothing if you would like.
Other:
Has aspergers and a small amount of anxiety. Prefers to make her home in the local park. She glamors it to keep people away. Because she is hyper sensitive to her external environment Esmeralda prefers to keep multiple items of the same clothing. She usually paints her nails with some light pink polish or clear polish. Her dress:
http://picture-cdn.wheretoget.it/9w4re6-i.jpg
Please tell me if I need to fix anything!