Name:
Aubrey Kate Adams
Gender:
Female
Age:
16
Human Description:
Aubrey is short and petite, making her look younger than she is. She has dark red hair and stormy grey eyes.
Wolf Description:
Small, swift wolf with brownish red fur.
History:
Her father, the alpha, and her mother, his mate, met when her mother first changed. Her father stumbled across her and helped her through the change. After that he welcomed her back to the pack, and the two quickly fell in love. Aubrey soon followed and she is one of the few wolves born into this pack and not bitten.
Aubrey knows of her father's previous mate, and how she died two years after her half-brother, Blake, was born. Aubrey does not hold this against him though, and admires and loves her half-brother dearly.
When she was 15, her father's third-in-command died in combat, leaving the position wide open. After some deliberating, Aubrey was chosen to take his place, leading with her brother as second-in-command and her father as their alpha. Her mother refused to join ranks, claiming that she was not built to be a leader and prefers healing wounded pack members.
Aubrey is one of the pack members who runs in the forest daily, partly for some and alone time, but also because she enjoys the nature. She also watches out for any lost, newly-turned wolves, and is known for bringing some back to the pack and kindly befriending them.
Personality:
Aubrey is quirky and kind, with a sarcastic edge. She's stubborn and will do anything to prove that she is right. As the third in command, Aubrey easily receives respect. Fiercely loyal, she will die to save her pack and hates when people try to rebel the order of things or the leaders.
Likes:
Her family, the pack, running, arguing
Dislikes:
Rulebreakers, arrogance
Relationship Status; With who:
Single
Picture: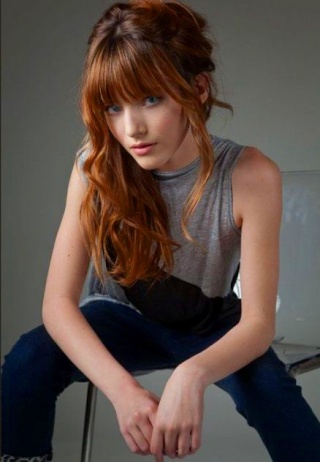 Other: